Welcome to Beyond Astronomy

Information for today's amateur astronomers.

We plan on making more astronomy based widgets as time permits. Be sure to check back from time to time, or sign up for our newsletter to get updates! Also, be sure to check out our blog.
Beyond Astronomy: Android App
Beyond Astronomy released an APOD app in the app store.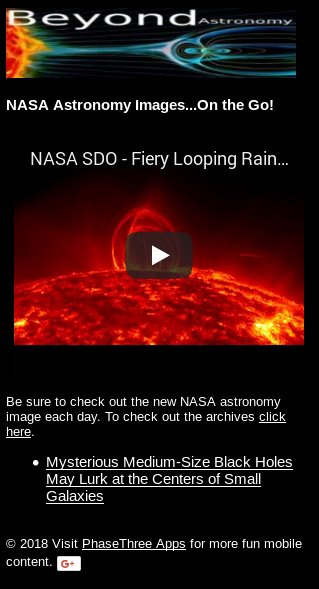 Click here to download this app.